Changniu Machinery held a special analysis meeting on assembly feedback quality problems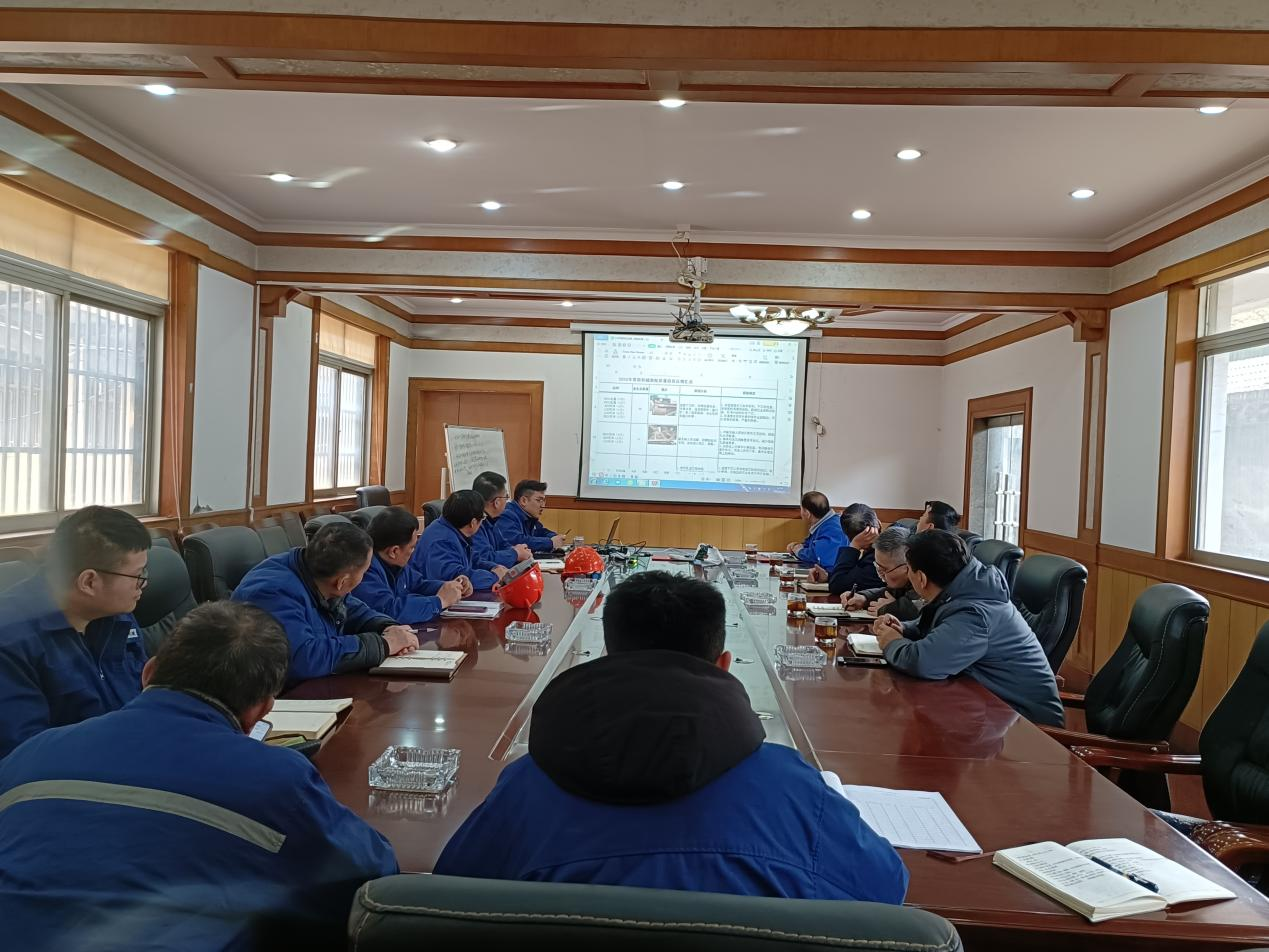 In the afternoon of February 21, in view of the quality problems of the engine body and cylinder head produced by the company found in the recent assembly process of Changchai Machinery, General Manager Sun Hao organized the relevant personnel of the technology, casting and processing branch to hold a special analysis meeting, and invited the relevant leaders of the quality assurance department, technical center, procurement department and single-cylinder engine factory of the head office to participate in the meeting for guidance.
At the meeting, Yang Yuhong, assistant general manager, reported the cause analysis and proposed measures of the quality problems of the engine block and cylinder head produced by the company in the assembly of Changchai machinery since 2023. Changchai single-cylinder engine factory and warehouse inspection station communicated with Changniu Machinery about the problems found in the recent delivery inspection and assembly process and the inspection methods.
General Manager Sun Hao pointed out that the quality problem of Changchai machinery assembly feedback is ostensibly due to the lack of staff operation, process implementation, inspection methods and other problems, but in fact is the lack of management. In the future, we should work hard on how to improve the on-site process execution and ensure the consistency of the production process, improve the management requirements, and achieve "no production, no reception, no delivery" of nonconforming products.
Finally, Chen Hongliang, head of the quality assurance department of the head office, proposed that the analysis of all quality problems of Changniu Machinery and the measures taken should have a clear completion time; We should reorganize all production links and reasonably standardize all requirements; At the same time, all departments should strengthen communication and exchange, and timely feed back the problems found to the relevant departments. For the problems that Changniu Machinery cannot solve by itself, the relevant departments of the head office will give full assistance and support.